Cuando decides consumir un multivitamínico, debes conocer las marcas de vitaminas más confiables, pues hoy en día seguramente encontrarás una gran variedad en el mercado local o internacional, desde las más baratas, que pueden no cumplir con las normas básicas que requiere la ley o no cumplen con los datos nutricionales que indican en sus etiquetas, pues las marcas de vitaminas no son reguladas por la FDA como sí sucede con los productos farmacéuticos. Si te interesa conocer Multivitamínicos para deportistas, haz clic en el link que he dejado a tu disposición para su lectura.
Es por ello que a continuación los voy a citar para que tenga idea de cómo elegirlos:
Por ejemplo Walgreen's Fitness, Costco's Kikrland, One a Day y Bayer son las principales. Con ellos te aseguras el aporte de vitaminas A, C, D, E y varias del complejo B, pero también te aportan el requerimiento diario de zinc, magnesio y calcio.
Cetrum de Wyeth contiene betacaroteno, calcio, cobre, cromo, cloruro, biotina, ácido fólico, hierro, zeaxantina, luteína, licopeno, molibdeno, manganeso, niacina, ácidos grasos omega 3, ácido pantoténico, potasio, riboflavina, selenio, tiamina, vitamina A, B6, B12, C, D, E, K y cinc. Son en total 33 nutrientes incluidos en Cetrum además de contar con gingko biloba, ginseng como fotoquímicos.
Si eres mujeres debes saber que cuentas con un requerimiento especial de nutrientes debido a tus ciclos menstruales, si te encuentras embarazada o atravesando la etapa de la menopausia. Es por ello que necesitas un alto aporte de calcio, hierro y ácido fólico. Puedes elegir entre Women's One Daily, Kroger y Nature's Life Prenatal Multiple.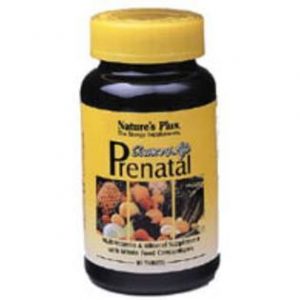 Si te encuentras atravesando el período de la menopausia es recomendable Menopause Múltiple Source Naturals, Complete Menopause y Rainbow Light, ya que cuentan con un alto aporte de calcio.
Ahora bien, los niños también necesitan consumir un suplemento que les asegure un aporte correcto de calcio, hierro, vitamina C, D y B.
Si necesitas un suplemento para tus niños elige entre Children's Multi-Vitamin Liquid Schiff, Nature's Plus Animal Parade ya sea en tabletas o masticables o Flinstone's Children Vitamin Plus Calcio.
Luego si deseas conocer más marcas podemos citar:
Acai Berry Detox, Acai Berry Edge, Action Labs, Adora, Advance, Physician Formulas, Advanced BioSolutions, Advocare, Ageless, Cures, Albertsons, Alcon, AlgaeCal, Align, All One, Allergy Research Group, Allmax, Alpha betic, Amazing Grass, Amazon Thunder, Amerifit Nutrition, Andrew Lessman, Applied Nutrition, Arizona Natural, AST Sports Science, Astavita, Avoca, Balance,
Baobab, Barlean's, Berkley & Jensen, Betancourt Nutrition, Bifera, Biochem, Bioforce, Bioforte, BioGenesis Nutraceuticals, BioPlex Nutrition, Blaine, Bluebonnet, Body Fortress, Bodyonics, BodyTech, BSN.
Caltrate, CardioStat, Cardiovascular Research Ltd., Carlson, Child Life, Chole-sterin, Choleast, CholestaPRO, Cholestene, Cholestoff, Citracal, Clif, Cold-EEZE, Colonial Dames, CosaminDS, Cosequin, Costco, Country Life, Culturelle, Curaflex, CVS, Cytomax.
DaVinci Laboratories, Deeper Greens, Derma-E, Deva, Dexatrim, DG Health, DiaSense, DiMaxx, Dinosaurs Jurassic, Doctor's Best, Doctor's Trust, Douglas Laboratories, Dr. Ronald Hoffman, Drinkables, Duane Reade, Dymatize Nutrition, Dynamic Health Laboratories.
EAS, Elations, Emergen-C, Endurox, Enfamil, Ensure
Enzymatic Therapy, Eon Labs, Equaline, Equate Essentials, Estroven, Ethical Nutrients, Extenze, EyePromise Restore.
Fergon, Ferro-Sequels, Finest Natural, Floradix, FloraStor, FoodScience, Formula 605, Freeda, FreeLife Depeze, Futurebiotics, Gaia Herbs.
Garden Greens, Garden of Life, Garlique, Gary Null, Gatorade, GeniSoy, GINCO International, Ginkgoba, Glaceau Vitamin Water
Glaxo, GlaxoSmithKline, GLC 1000, Global Pharmaceuticals, Global Pharmaceuticals (Drug), GNC, GNLD Nutritionals, gnu, Gold Standard, Good 'N Natural, Good Neighbor, Great American Products, Green Foods, Green Tea Fat Burner, GreenDog Naturals, Greens.
Halls, Health from the Sea, Health from the Sun, Health Resources, Healthy America, Healthy Ideas, Healthy Origins
Healthy Woman, Herb Pharm Herbalife, Herbs for Kids, Hero Nutritionals, Himalaya, HPF, Hydroxycu.
i-Flora, ICaps, ImmuGO, Imperial Elixir, InnerLight, Integrative Therapeutics, Iosat, Iron-Tek, Isotonix.
Jamieson, Jarrow Formulas.
Jason, Jay Robb, Joint Complete, Joint Juice, Joint Max, Juice Plus+ Garden Blend, Julian Whitaker, K-9.
KAL, Karuna, Kashi, Kellogg's Special K, Kevala, KI4U, Kira, Kirkland, Klaire Labs, Kroger, KV Pharmaceutical, Kwai
Kyolic., L.A. Naturals, Larabar, Li'l Critters, Life Enhancement, Life Extension, Life Smart, Life Solutions, Life Time, life-flo, LifeWise, Limu, Longs, Luna.
Magna-RX, Mason, Master Omega-3, Maxi-Health, Maxium International Horny Goat Weed, MD Formulas, Meal On-The-Go, Medical Corps, Mega-T, MegaFood, Melaleuca, Melatonin Solution, Member's Mark, Mercola, MET-Rx, Metabolic Maintenance, Metabolife Ultra, MetaboSpeed, Metagenics, MHP.
Probolic, MidNite, MM Sports Nutrition, MMS Pro, MonaVie, Mountain Home Nutritionals, MRM, Muscle Marketing
Muscletech, Myoplex.
Natrol, Natural Factors, Naturally Enhanced
Nature Made, Nature Smart, Nature's Answer, Nature's Bounty
Nature's Code, Nature's Harmony, Nature's Life, Nature's Plus
Nature's Resource, Nature's Secret, Nature's Sunshine, Nature's Valley, Nature's Way, NaturVet, New Chapter, New Vitality, NF Formulas, Nordic Naturals, NOW Foods, NSI, Nutralife, Nutravite
Nutri Magic Systems, Nutri-Supreme, Nutri-Vet, NutriCology, Nutrilite, Nutrition Now.
O.N.E., Ocuvite, Odwalla, Olympian Labs, OmegaBrite, OmegaWorks, ON, One-A-Day, Only Natural, oona, Opti-Men, Organic Food Bar, Origin, Orovo, Ortho Molecular Products, Osteo Bi-Flex, Par Pharmaceutical
Paradise Herbs, Perfect ResGrape, Pet-Tabs, Peter Gillham's
PetGuard, Pharmanex, Phillips, Physician Formulas, Physiologics
PhysioMuscle, PhytoPharmica, Planetary Formulas
Planetary Herbals, Posture-D, Precision Engineered, Pregnancy Plus, Progressive Laboratories, ProLab, Promax
Promensil, Protocol for Life Balance, Pure & Basic, Pure Encapsulations, Pure Essence Laboratories, Pure Milk Thistle
Pure Protein, PureGels, Puritan's Pride.
Q-Gel, Quest, Rad Block
Rainbow Light, Reliv, Renew Life, Res-Q, ReserveAge Organics
Resources GMC, Resveratrol Max, Resvinatrol Complete, Rexall
Rite Aid, Ruger Chemical, Runny Rhino.
Safeway, Sambazon, Sandoz, Schiff, SciFit, Shaklee, SISU, Slim-Fast, Slimquick, SloNiacin, Slow Fe, Slow-Mag, Smart Basics, Solaray, Solgar, Source Naturals, South Beach Diet, Soyjoy, Spectrum Essentials, Spring Valley, Springtime, Stacker 2 6, Stacker3, Standard Process, Stephen Sinatra M.D., Stuart Prenatal, Sundown, Sunkist, Sunsource, Swanson, Swiss Natural, Synovi,
Target, TerraVita, Teva, The Simpsons, The Vitamin Shoppe, Thompson, Thorne Research, Thyro-Block, Toprol, Trader Darwin's, Transmax, Trigosamine, TriMedica, TrimSpa, TruNature, TwinLab,
UAS Laboratories, Udo's Choice, Ultimate Nutrition, Unicity
Universal Nutrition, US Nutrition, USANA.
Valerian Plus, Valerian Root, Viactiv, Vibe, Vibrant Health, VISUtein, VitaCoco, Vitafusion, Vital Nutrients, Vitaline, Vitality Works
VitalOils, Vitamin Depot, Vitamin Power, Vitamin Shoppe
Vitamin World, Vitasmart, Vitron-C, VPX Zero Impact.
Wakunaga, Walgreens, Watson, Webber Naturals, Weil, Wellbutrin
Wellements, Wellesse, Wellness International Network
Whole Foods, Windmill, Wyeth Consumer Healthcare.
Xenadrine.
Yummi Bears.
Z-Labs, Zand y Zico Natural.
De la A a la Z te he citado todas las marcas de vitaminas.